pr0ject_mayhem
Not a bad way to start the morning.
Today was the annual Hurricane 5K at Belle Chasse Naval Air Station Joint Reserve Base (NAS JRB). A friend of mine is in the Navy and got us a stack of notifications for upcoming races, so we figured we'd do this one.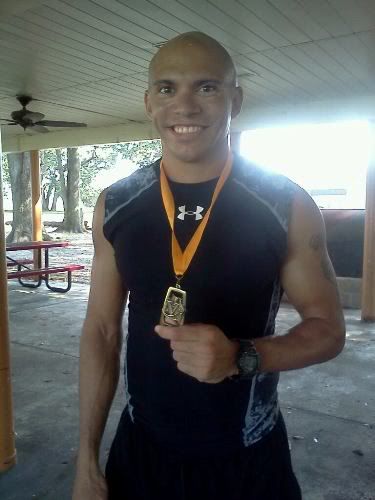 Third place overall (20:36), first place men's 30-39.
Not a bad way to celebrate 30 hours of sleep this week and 3 1/2 years cigarette free as of today.
That being said, now I'm gunning for sub-20:00, and it's definitely within reach. We've got another 5K coming up in three weeks, and I aim to finish that in under twenty minutes or bust a lung trying.
An interesting dichotomy was several of the other people who showed up were obviously fit, but dropped off pace considerably at the halfway mark. It's a trail near a wooded area in New Orleans in late August- there is
NO
part of that that begins to resemble the climate of a gym. Sometimes, you gotta get out and just run without the
simulator
treadmill.